Floor Floor We Restore
Wood species refers to the type of wood–oak, maple, ipe, tigerwood, etc. Provenance, hardness and grain are two factors that will affect your choice.
Provenance: i.e., Where does the wood flooring come from? Wood flooring falls into either domestic or exotic species. Domestic species–oak, maple, beech–tend to be cheaper and have milder coloration. Exotic hardwood flooring–ipe, kempas, anything "Brazilian"–may have dramatically contrasting colors and be harder woods.
Hardness: Any wood can be soft or hard, and even so-called hardwoods can be quite soft. Heartpine and ash are soft hardwoods that may dent and scratch over time; mahogany and Brazilian walnut are two examples of hard hardwoods. The Janka hardness rating system rates the hardness of wood by firing a .444 inch steel ball into the wood and measuring depth of impact.
Grain: Close-grain wood has fibers which are packed tighter together and offer a harder surface. Maple, alder, and walnut are examples of close-grained woods.
Open-grained woods are loosely packed and splinter more easily. Pine and fir are extreme (non-flooring) examples of close-grained wood. Within the flooring world, oak and ash, while still relatively hard, are more open-grained that other types.
Maple: Maple is a close-grained light wood with a creamy color.
Red Oak: Possibly the most popular solid hardwood floor species, red oak has a pink tinge and an open grain. It is relatively inexpensive.
Beech: Beech is one of my personal favorites, as I once installed it in my house. Beech has very dramatic, contrasting streaking and whorls.
White Oak: Not white, but with a coloration verging on light brown and a medium Janka hardness similar to his red oak cousin.
Cypress: Cypress, like beech, has a very in-your-face appearance, not for the faint of heart. Cypress will give your home a home-like, cabin-y feel.
Bamboo: Absolutely not a hardwood, not even a wood. But bamboo is now categorized in the solid hardwood arena, so we include it. Bamboo is a grass. Bamboo is made durable for flooring by the adhesive used to bind the materials and by use of the strand bamboo method.
Kempas: Kempas is a very hard flooring wood originating from Malaysia and Indonesia, ranking a high 1710 on the Janka scale.
Source: thespruce
Floor Floor We Restore has re-established the attractiveness in hundreds of homes and businesses throughout the Houston Area for Over 20 Years. Since 1984, we have provided maintenance and restoration that is essential to the beauty of floors and surfaces everywhere. With 30+ years of experience and never using subcontractors, we have perfected our trade to better serve you. We are a locally, family owned and operated company who GUARANTEE all of our work.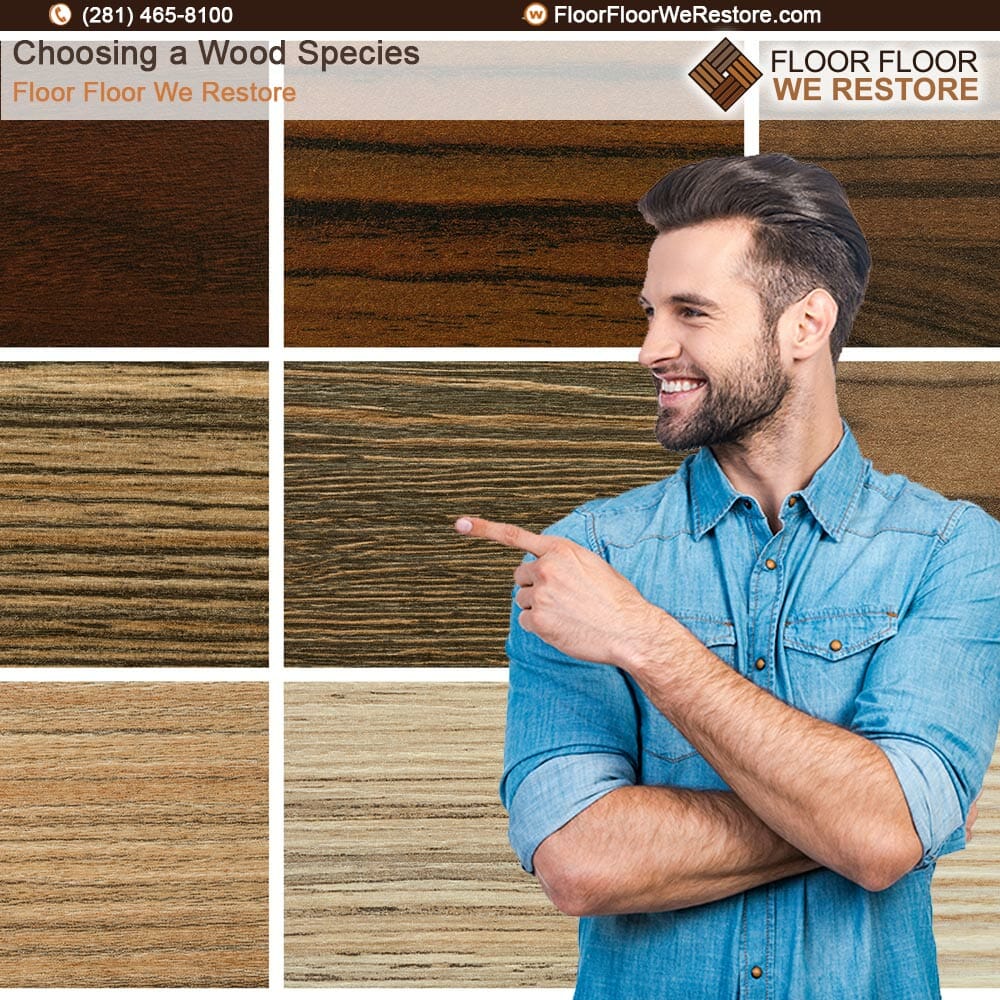 Floor Floor We Restore.
Floor Floor We Restore, Marble Flooring In Houston, Hardwood Floor Restore In Houston, Houston Restore Hardwood Floor, Houston Restore Hardwood Floor Shine, Restore Wooden Floor, Restore A Floor Reviews, Restore Floor Tiles, Wood Floor Restore, Floor Restorers, Floor Restore And More, Floor Restorer, Hardwood Restore, Stone Restore, Slate Restore, Saltillo Restore, Tile Restore, Grout Restore, Terrazzo Restore, Travertine Restore, Floor Surface Restore, Floor Recovery, Cleaning Hardwood Floors, Hardwood Floor Polish, Buffing Floor, Water Damage Floor Restoration, Sand And Finish Hardwood Flooring, Hardwood Floor Installation, Hardwood Floor Repair, Hardwood Floor Installation, Hardwood Floor Repair, Hardwood Floor Installation, Hardwood Floor Repair.