Hardwood floor installation contractor in Houston
Board Widths. Select from narrow strips (less than three inches), wider planks (more than three inches), parquet squares, and a new option squares and rectangles. The traditional choice, strips give the illusion of more space, while planks impart a rustic look. Parquet floors, with the distinctive geometric design, suit formal spaces.
Wood Species. Hardwood species vary in durability, grain patterns, and color. Oak, maple, and cherry are among the most common species due to their hardness. Exotic woods like mahogany, and Brazilian cherry aren't as durable, but are prized for their striking appearance.
Colors. Hardwoods run the gamut from blond to black, depending on species and finish.
Textures. You can get hardwood floors that look shiny and new, or you can buy brand new wood that looks like an antique and adds timeworn character to your room Many manufacturers offer distressed and hand-scraped hardwoods that will disguise heavy use over the years and give the floor an appealing timeworn appearance from the moment it's installed.
Hardness. For busy households with pets and kids, it's a good idea to choose the hardest wood species possible. Hard species, such as red oak, will withstand wear and tear, while softer species, such as pine, tend to show scratches. The choice between engineered and solid hardwood will most likely be determined by location, subfloor, and preferred installation method. But if you're on the fence, keep in mind choosing solid hardwood means scratches from a puppy's claws or dings from a toddler's toy can be sanded out and refinished over and over. Whichever you choose, preventive care and proper maintenance can keep your floors looking good for years.
Finish. Along with protecting the surface, hardwood finishes imbue floors with color and luster. Much commercially available hardwood comes prefinished, which simplifies installation and eliminates dust, chemical fumes, and waiting time. These factory-applied finishes generally have a longer warranty as they are longer lasting and more durable than site-applied finishes.
Some homeowners prefer site-finished floors due to the wider selection of stain colors and the opportunity to hone the surface and even out imperfections after the boards are in place. Boards are also easier to repair if damaged. Urethanes are the most common type of finish.
While solid hardwood can be repeatedly refinished, engineered hardwood flooring can only be refinished a limited number of times. That's because the thickness of the top veneer varies. However, prefinished engineered floors are quite durable, generally eliminating the need for frequent refinishing.
Source:HGTV
Floor Floor We Restore has re-established the attractiveness in hundreds of homes and businesses throughout the Houston Area for Over 20 Years. Since 1984, we have provided maintenance and restoration that is essential to the beauty of floors and surfaces everywhere. With 30+ years of experience and never using subcontractors, we have perfected our trade to better serve you. We are a locally, family owned and operated company who GUARANTEE all of our work..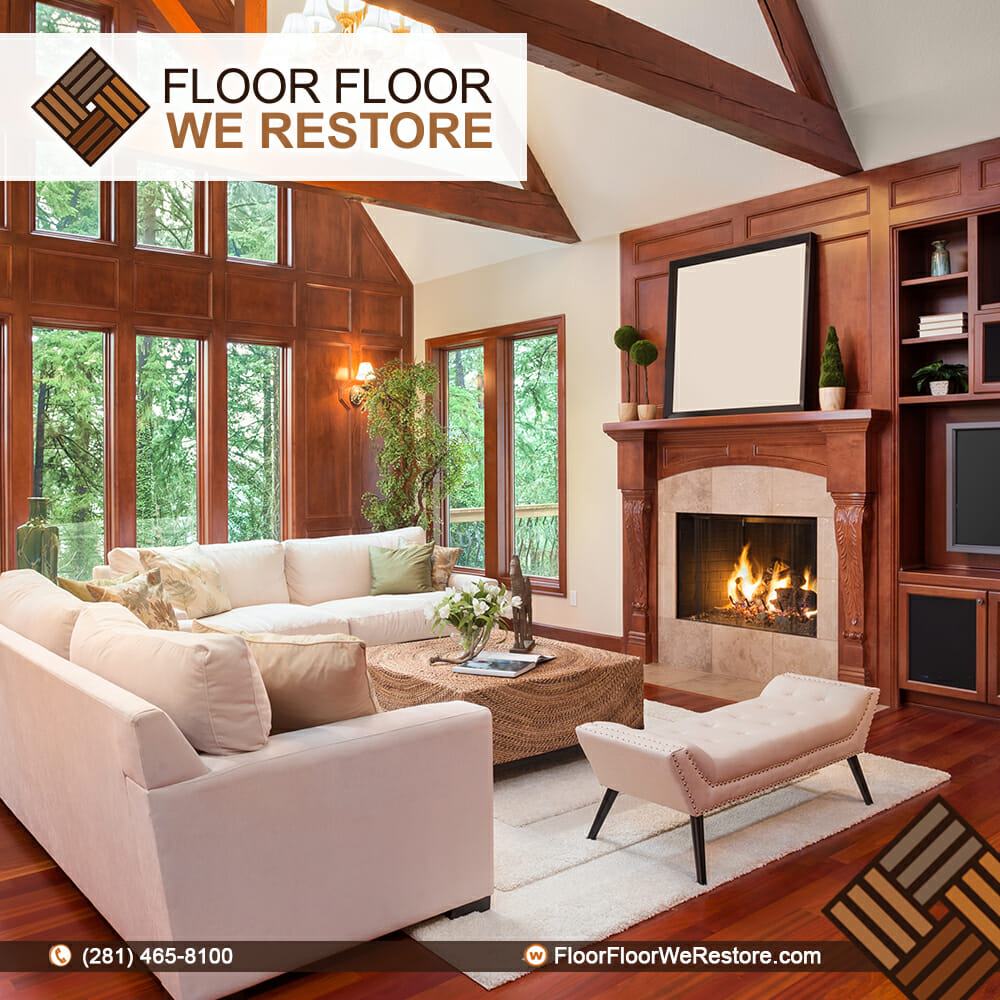 Hardwood floor installation contractor in Houston
Floor Floor We Restore, marble flooring in Houston, hardwood floor restore in Houston, Houston restore hardwood floor, Houston restore hardwood floor shine, restore wooden floor, restore a floor reviews, restore floor tiles, wood floor restore, floor restorers, floor restore and more, floor restorer, hardwood restore, stone restore, slate restore, saltillo restore, tile restore, grout restore, terrazzo restore, travertine restore, floor surface restore, floor recovery, cleaning hardwood floors, hardwood floor polish, buffing floor, water damage floor restoration, sand and finish hardwood flooring, hardwood floor installation, hardwood floor repair, hardwood floor installation, hardwood floor repair, hardwood floor installation, hardwood floor repair.