How To Clean Wood Floors: Marks and Stains
1. – Scuff marks can be easily removed with a tennis ball. – Save your back by cutting an X in the ball then slipping it over the end of a broom or mop. After dust mopping, use the ball to buff away scuffs from shoes and furniture.
2. – Greasy marks can often be erased. – Literally. After dust mopping, grab a pencil and rub the mark with the pink eraser then wipe with a clean, damp cloth.
3. – Sticky marks from things like tape should be treated by rubbing them lightly with olive or vegetable oil. – Allow the oil to sit in place for a few minutes, then wipe away with a microfiber cloth. Clean the area afterward to remove the oil.
4. – Water stains leave white marks, but they're fairly easy to remove. – First, wait a couple of days to let the area completely dry out. Next, cover the spot with a dry washcloth and run a warm iron over it (NO steam), keeping the iron in constant motion, for a couple of minutes. If the stain persists, rub the area very firmly with a microfiber cloth dipped in lemon oil. Wipe the oil away once the stain disappears then follow with a wood floor cleaner to remove oil residue.
5. – Nail polish and paint usually comes up easily with rubbing (isopropyl) alcohol.
6. – Pet stains should be cleaned immediately by mopping up the mess then wiping with a 1:4 vinegar-water solution to get rid of the odor.
Source:Housewife How-tos
Floor Floor We Restore has re-established the attractiveness in hundreds of homes and businesses throughout the Houston Area for Over 20 Years. Since 1984, we have provided maintenance and restoration that is essential to the beauty of floors and surfaces everywhere. With 30+ years of experience and never using subcontractors, we have perfected our trade to better serve you. We are a locally, family owned and operated company who GUARANTEE all of our work..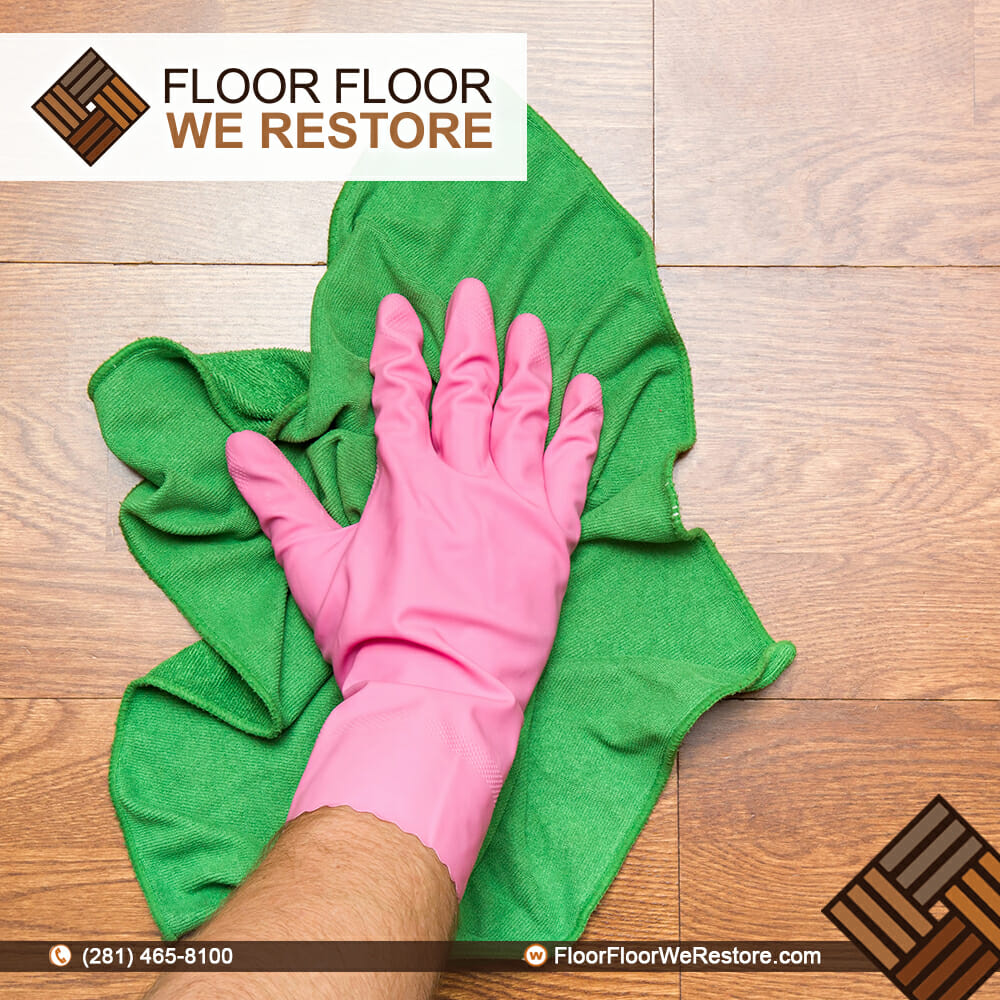 Cleaning hardwood floors contractor in Houston
Floor Floor We Restore, marble flooring in Houston, hardwood floor restore in Houston, Houston restore hardwood floor, Houston restore hardwood floor shine, restore wooden floor, restore a floor reviews, restore floor tiles, wood floor restore, floor restorers, floor restore and more, floor restorer, hardwood restore, stone restore, slate restore, saltillo restore, tile restore, grout restore, terrazzo restore, travertine restore, floor surface restore, floor recovery, cleaning hardwood floors, hardwood floor polish, buffing floor, water damage floor restoration, sand and finish hardwood flooring, hardwood floor installation, hardwood floor repair, hardwood floor installation, hardwood floor repair, hardwood floor installation, hardwood floor repair.