How To Clean Wood Floors
1. – Dust-mop regularly. – Dust, pet hair, dirt, and food debris are all abrasive. Keep these things from building up and marring your wood floor's finish by dust mopping. While a Swiffer might be sufficient for singletons, you can't go wrong with a wool dry mop for busy households.
Unlike brooms or disposable pads, a wool mop doesn't just move dirt around it holds onto it until you shake the mop outside or wash it in your sink. Buy one large enough and you can get every floor in your home dust-mopped in a matter of minutes.
2. – Use water sparingly. – Too much water is bad for wood floors, but you do do need to wet mop now and then. Skip the sponge mop and bucket that's far more water than you need. The best way to mop a wood floor is with a microfiber mop and spray bottle so you can control the amount of moisture hitting your floor.
3. – Deep clean seasonally. – Every few months it's a good idea to haul out the vacuum and give your wood floors a thorough cleaning with a vacuum that does not use a beater bar (which can damage your wood flooring). This means using the bare-floor setting, flooring attachment, or even a stick vacuum. It also involves lifting and vacuuming rugs (on both sides) and moving furniture to vacuum beneath it. Follow with a thorough mopping using the method described above, then finish by washing baseboards by hand.
Source:Housewife How-tos
Floor Floor We Restore has re-established the attractiveness in hundreds of homes and businesses throughout the Houston Area for Over 20 Years. Since 1984, we have provided maintenance and restoration that is essential to the beauty of floors and surfaces everywhere. With 30+ years of experience and never using subcontractors, we have perfected our trade to better serve you. We are a locally, family owned and operated company who GUARANTEE all of our work..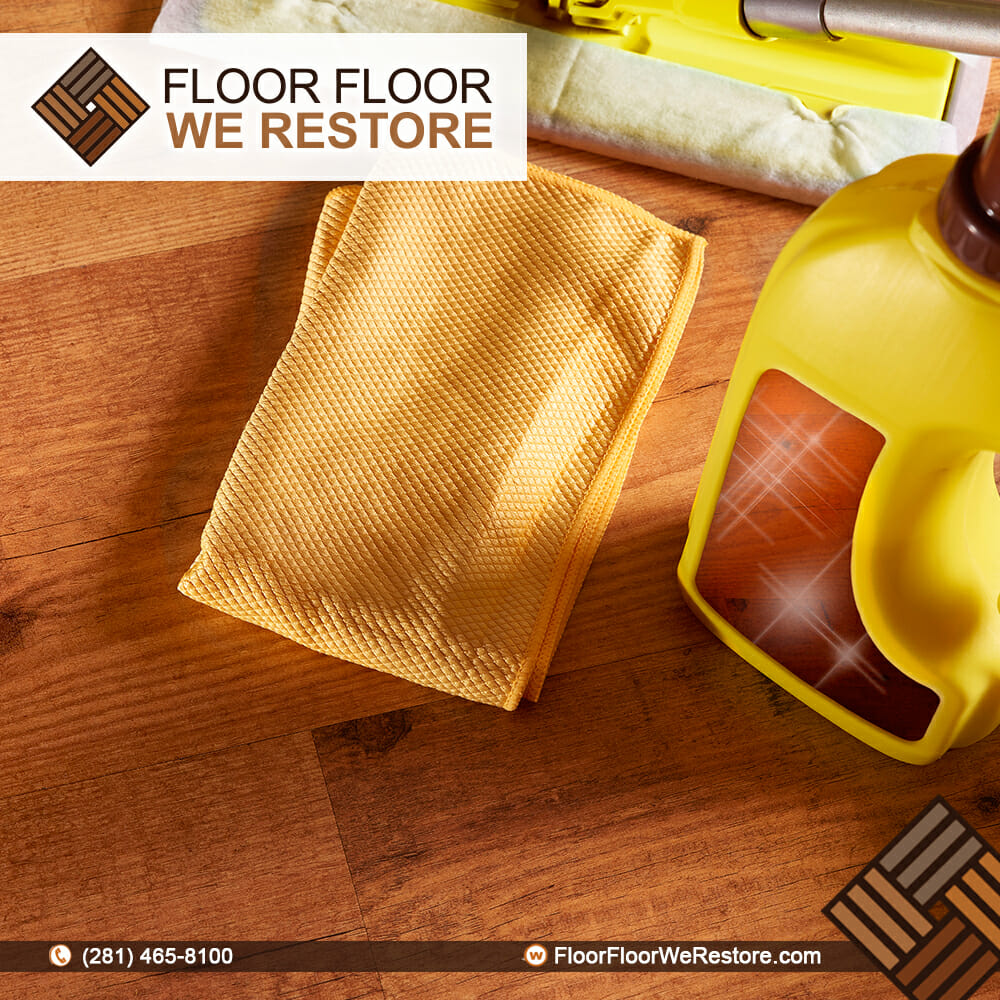 Cleaning Hardwood Floors
Floor Floor We Restore, marble flooring in Houston, hardwood floor restore in Houston, Houston restore hardwood floor, Houston restore hardwood floor shine, restore wooden floor, restore a floor reviews, restore floor tiles, wood floor restore, floor restorers, floor restore and more, floor restorer, hardwood restore, stone restore, slate restore, saltillo restore, tile restore, grout restore, terrazzo restore, travertine restore, floor surface restore, floor recovery, cleaning hardwood floors, hardwood floor polish, buffing floor, water damage floor restoration, sand and finish hardwood flooring, hardwood floor installation, hardwood floor repair, hardwood floor installation, hardwood floor repair, hardwood floor installation, hardwood floor repair.