Cleaning All Other Hardwood
1. – Fill a bucket with water. – To avoid hard-water streaking, you may want to buy distilled water, which can be purchased cheaply at your local supermarket.
2. – Remove your shoes. – This will prevent you from marking or dirtying the floor while you clean.
3. – Dust the floor with a lightly dampened mop. – Dip a mop into a bucket of water, wring it out completely and run it over the floor with the grain of the wood. As long as you can still wring water from the mop with your hands, it's too damp to use. Wash the mop often during cleaning and refill the bucket if the water gets too dirty.
4. – Spot-clean tough areas with a cloth and a touch of odorless mineral spirits. – Though they are too strong for regular use, mineral spirits can be a great way to remove stains like white water spots.
5. – Buff the floor dry with terry cloth (optional). – Though this will give it a nice sheen, there should be almost no moisture on the floor, meaning you can also let it evaporate on its own.
Source:WikiHow
Floor Floor We Restore has re-established the attractiveness in hundreds of homes and businesses throughout the Houston Area for Over 20 Years. Since 1984, we have provided maintenance and restoration that is essential to the beauty of floors and surfaces everywhere. With 30+ years of experience and never using subcontractors, we have perfected our trade to better serve you. We are a locally, family owned and operated company who GUARANTEE all of our work..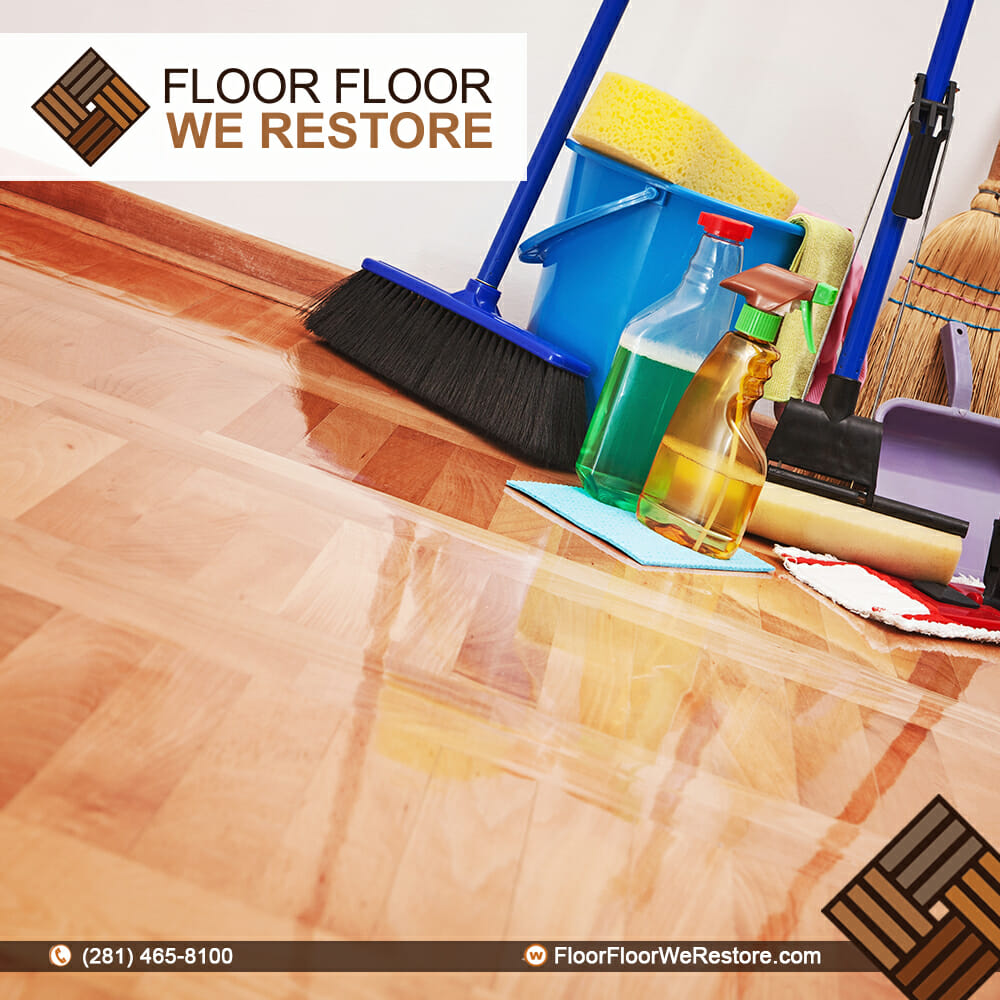 Cleaning Wood Floors
Floor Floor We Restore, marble flooring in Houston, hardwood floor restore in Houston, Houston restore hardwood floor, Houston restore hardwood floor shine, restore wooden floor, restore a floor reviews, restore floor tiles, wood floor restore, floor restorers, floor restore and more, floor restorer, hardwood restore, stone restore, slate restore, saltillo restore, tile restore, grout restore, terrazzo restore, travertine restore, floor surface restore, floor recovery, cleaning hardwood floors, hardwood floor polish, buffing floor, water damage floor restoration, sand and finish hardwood flooring, hardwood floor installation, hardwood floor repair, hardwood floor installation, hardwood floor repair, hardwood floor installation, hardwood floor repair.