Removing Stains-Hardwood Floor Repairs
Step 1. – Sand out the damaged area. – Start with coarse grit paper (the lower the number, the rougher the texture; #80-#60 grit typically works well). Use a power sander to remove the finish, stain, and top surface of the damaged wood.
"Feather" the edges of the repair area by lightly sanding the surrounding area to blend in the repair. If you need to do several spots in one room, use a drum sander and strip the finish from the whole floor.
Step 2. – Restore the wood's smooth surface. – Working with progressively finer grits, sand out the area where you removed the color and damage from the floor, using up to a #100 grit finish. Again, feather the edges.
Step 3. – Remove all of the dust with a tack cloth and mineral spirits. – You may have to repeat this process, allowing the floor to dry completely between passes. Wear a respirator mask and use odorless mineral spirits to prevent inhaling fumes.
Step 4. – Restore the wood's finish color with wood stain. – An oil based stain works best. Consult any paint specialist at your local home center, lumber yard, or paint store for recommendations on color matching and brands. Use a soft bristle brush to apply the stain and follow the instructions on the label for best results. For large areas, or whole rooms, use a lamb's wool applicator.
Step 5. – Restore the floor's clear finish. – Apply polyurethane or spar varnish to match the floor's original finish. Use a soft bristle brush for small areas, or a lamb's wool applicator for large areas or whole rooms. Follow the label instructions for best results.
Source:Do It Yourself
Floor Floor We Restore has re-established the attractiveness in hundreds of homes and businesses throughout the Houston Area for Over 20 Years. Since 1984, we have provided maintenance and restoration that is essential to the beauty of floors and surfaces everywhere. With 30+ years of experience and never using subcontractors, we have perfected our trade to better serve you. We are a locally, family owned and operated company who GUARANTEE all of our work..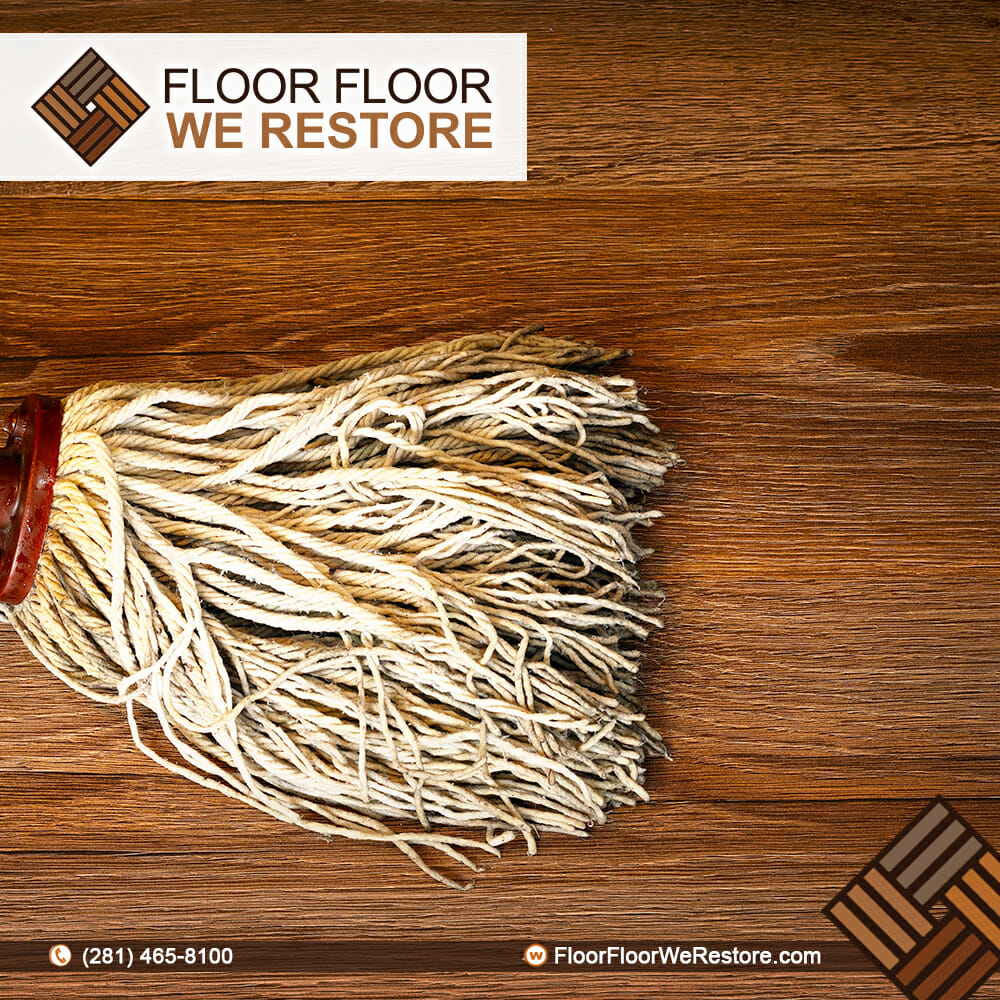 Hardwood Floor Repair Contractor in Houston
Floor Floor We Restore, marble flooring in Houston, hardwood floor restore in Houston, Houston restore hardwood floor, Houston restore hardwood floor shine, restore wooden floor, restore a floor reviews, restore floor tiles, wood floor restore, floor restorers, floor restore and more, floor restorer, hardwood restore, stone restore, slate restore, saltillo restore, tile restore, grout restore, terrazzo restore, travertine restore, floor surface restore, floor recovery, cleaning hardwood floors, hardwood floor polish, buffing floor, water damage floor restoration, sand and finish hardwood flooring, hardwood floor installation, hardwood floor repair, hardwood floor installation, hardwood floor repair, hardwood floor installation, hardwood floor repair.