Mixing the Proper Vinegar and Water Ratio – Wood Floors
In a bucket, you will want to mix approximately 1/2 cup of white vinegar to 1 gallon of warm water. It's the acetic acid in the vinegar that helps to cut the grease and grime but it won't leave any residue that may cause problems down the road when you're ready to have your floors refinished.
I've found the best way to clean is to use a sponge mop. An inexpensive one is fine, just be sure it's the kind that has a spring type wringer on it. There are some that have a semi-abrasive pad on one side which will come in handy if there are dry, sticky spills.
DO NOT use one of those commercial "swab the deck" type cotton mops. You can never get enough water out of those and will definitely damage your floor.
The key is to get as much water out of the mop as possible. If you notice any puddles at all while you're cleaning, your mop has too much water in it. If that happens, be sure to use a clean absorbent cloth or towel and wipe the floor dry. If you keep the mop just slightly damp, the floor will dry very quickly and there is no need to dry it off.
If it's only a small area you need to clean, you can get on your hands and knees and use a sponge or cloth with the same solution. But again, be sure to wring the sponge out well so you're not putting a lot of water on the floor.
Extra Tip for Keeping Hardwood Floors Clean
Another good idea is to keep an inexpensive spray bottle filled with the same 1/2 cup:1 gallon solution with your cleaning supplies. This is great for spills in the kitchen or spot cleaning the floors around the house. Just shake it up, spray some on a cloth or even a paper towel to clean up grease splatters around the stove or the dogs muddy footprints at the door.
There are a lot of good products on the market you can buy to clean your hardwood floors, but grandma's time tested solution of warm water and vinegar is probably the simplest and most economical way to keep your hardwood floors clean and beautiful for years.
Source:Alpine Flooring
Floor Floor We Restore has re-established the attractiveness in hundreds of homes and businesses throughout the Houston Area for Over 20 Years. Since 1984, we have provided maintenance and restoration that is essential to the beauty of floors and surfaces everywhere. With 30+ years of experience and never using subcontractors, we have perfected our trade to better serve you. We are a locally, family owned and operated company who GUARANTEE all of our work..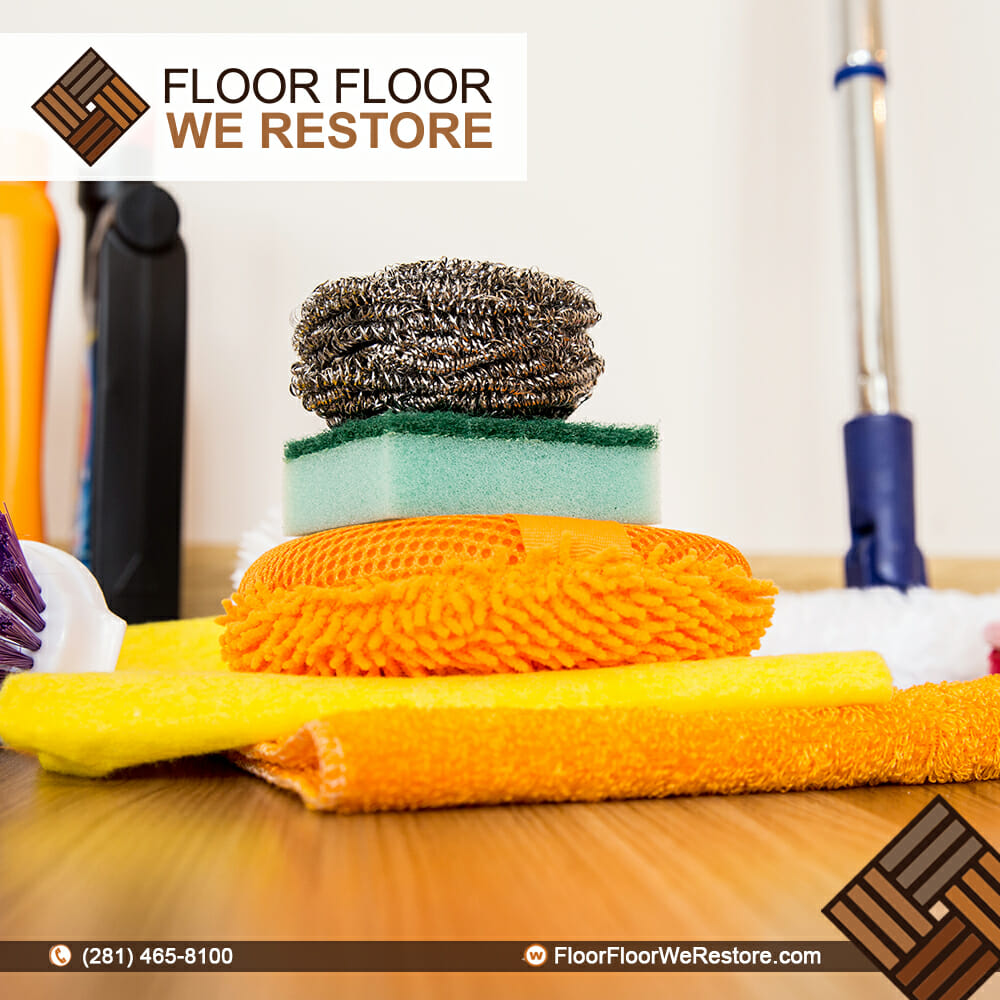 Hardwood Floor Restore in Houston
Floor Floor We Restore, marble flooring in Houston, hardwood floor restore in Houston, Houston restore hardwood floor, Houston restore hardwood floor shine, restore wooden floor, restore a floor reviews, restore floor tiles, wood floor restore, floor restorers, floor restore and more, floor restorer, hardwood restore, stone restore, slate restore, saltillo restore, tile restore, grout restore, terrazzo restore, travertine restore, floor surface restore, floor recovery, cleaning hardwood floors, hardwood floor polish, buffing floor, water damage floor restoration, sand and finish hardwood flooring, hardwood floor installation, hardwood floor repair, hardwood floor installation, hardwood floor repair, hardwood floor installation, hardwood floor repair.