3 Simple Steps To Keep Your Hardwood Floors Looking Good
1. – Take your shoes off! – When you walk on a wooden floor with dirty shoes, you are leaving lots of sand and dirt behind. These abrasive particles can ruin your wood floors.
Position mats both outside and inside exterior doors to lessen tracked-in dirt. In snowy or rainy weather, include a boot removal area to avoid damage from water and de-icers.
2. – Next, make sure to get rid of dirt and grime with a vacuum or dust mop before you attempt to wash a wood floor. – Rubbing dirt into your floors is never a good idea. Dust the floor with a mop that has been treated with a dusting agent (or use a microfiber duster) to pick up dust, dirt, and pet hair.
3. – For occasional deep cleaning (dirt, oil and grime will build up over time), the best solution for cleaning wood floors is one cup of vinegar mixed with one gallon of water. – Immerse a clean mop into the solution and wring it until it is damp-dry. Mop the floor in the direction of the floorboards, so if the water dries with a bit of a streak in it, it will not be as visible. After mopping, use a soft, clean towel to dry it or let it air dry.
If you want to get a little creative steep 1 bag of tea in 2 cups of boiling water and leave until it comes to room temperature. Remove tea bag and soak cloth in liquid, wring out then wipe floor clean. Dry with a soft cloth. The tannic acid in the tea will help bring wood to a shine.
Finally after cleaning your hardwood floor, if you find any scratches, here's a simple trick to try:
Take a crayon the color of the floor and rub it on the scratch to fill the gap. Turn a blow dryer on high, heat the area where the crayon was applied and buff it with a soft cloth.
Source:One Good Thing
Floor Floor We Restore has re-established the attractiveness in hundreds of homes and businesses throughout the Houston Area for Over 20 Years. Since 1984, we have provided maintenance and restoration that is essential to the beauty of floors and surfaces everywhere. With 30+ years of experience and never using subcontractors, we have perfected our trade to better serve you. We are a locally, family owned and operated company who GUARANTEE all of our work..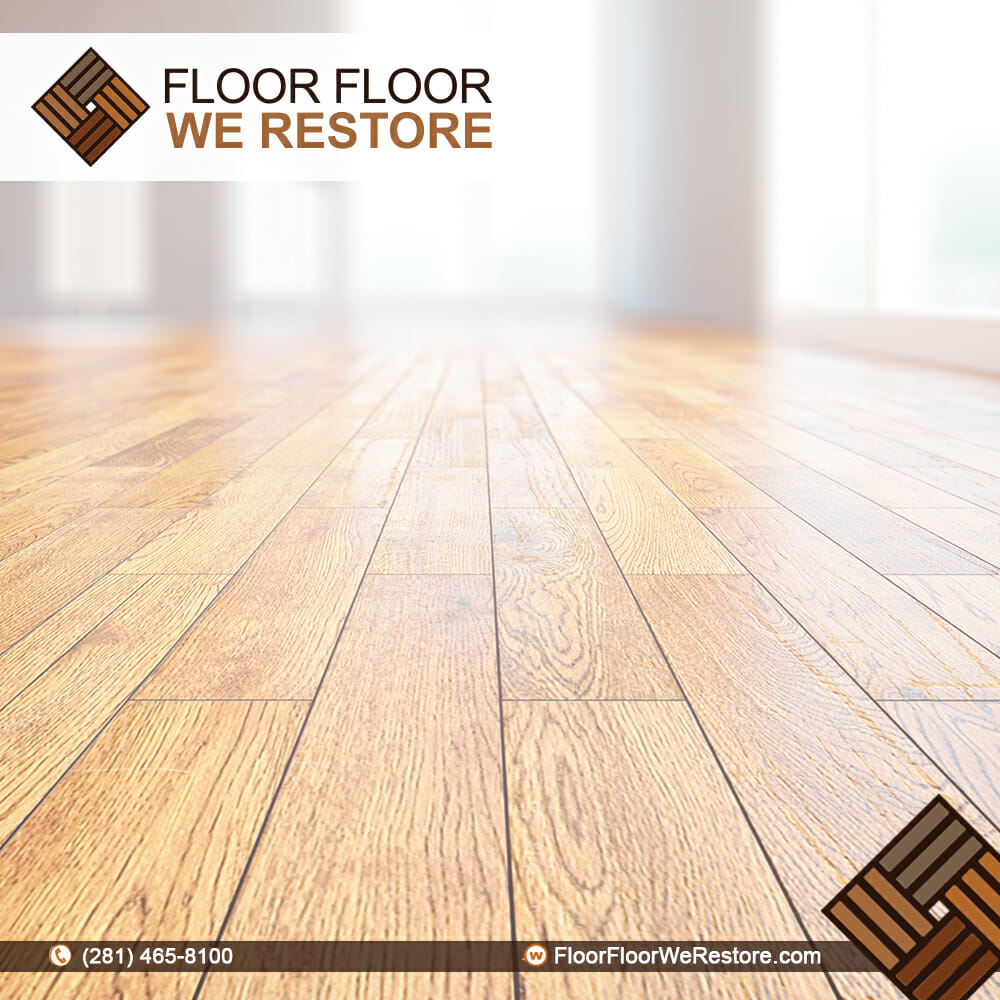 Hardwood Restoration Contractor in Houston
Floor Floor We Restore, marble flooring in Houston, hardwood floor restore in Houston, Houston restore hardwood floor, Houston restore hardwood floor shine, restore wooden floor, restore a floor reviews, restore floor tiles, wood floor restore, floor restorers, floor restore and more, floor restorer, hardwood restore, stone restore, slate restore, saltillo restore, tile restore, grout restore, terrazzo restore, travertine restore, floor surface restore, floor recovery, cleaning hardwood floors, hardwood floor polish, buffing floor, water damage floor restoration, sand and finish hardwood flooring, hardwood floor installation, hardwood floor repair, hardwood floor installation, hardwood floor repair, hardwood floor installation, hardwood floor repair.