Cleaning hardwood floors contractor in Houston
From The Top Down
Whether you have wooden or carpeted stairs, you should always work from the top to the bottom. Dirt and dust will fall from one step to another during the cleaning process. If you clean the bottom steps first, then you will have to go over them again after cleaning the top stairs.
Hardwood Stairs
Hardwood stairs are slightly easier to maintain than carpeted stairs. Simply use a broom for all of the large debris. Once all the big stuff has been swept away, use a smaller hand brush to clean the crevices. Remember to work from the top down, pushing all of the dirt and debris down a step each time. Once you reach the bottom of the staircase, use a vacuum to remove the debris.
Carpeted Stairs
Carpeted stairs need to be vacuumed from the start. Again, start at the top and work down. Even a vacuum can push dust around before sucking it up. A hand vacuum is the best way to clear out the crevices. If you do not own a hand vacuum, then try using the hose attachment of a standard home vacuum.
Cleaning A Baluster
A baluster will collect dust, but not as often as the actual treads. You only need to clean your baluster about twice a month. You can use a damp cloth, but be sure to dry the baluster afterwards. Moisture that is left behind can lead to rot and mold.
Repairing A Damaged Tread
A broken or damaged stair tread can be easily replaced without too much hassle. Simply pry the tread out with a crowbar, while being careful not to damage the surrounding treads. If the area beneath the tread is in good shape, then your work is almost finished. A new tread can be purchased from your local hardware store. However, you will likely have to cut the tread down to size. Be sure to measure twice before making any cuts. Before nailing the tread in place, make sure that you apply wood glue where the tread and staircase meet. Avoid putting too much pressure on the tread before the glue has a chance to dry, and you will have efficiently repaired your own staircase.
Repairing a damaged stair tread requires experience and skill, and should not be an option for a novice. The DIY route may seem like a cheaper option at first, but if you make mistakes or run into issues the costs will start to add up. You may even need to have a professional come in a fix your DIY mess up. Metro would recommended getting a consolation from a professional before diving into replacing stair tread yourself.
If you have any questions regarding staircase maintenance please leave you in the comment box below.
Source:Metro Atl Floors
Floor Floor We Restore has re-established the attractiveness in hundreds of homes and businesses throughout the Houston Area for Over 20 Years. Since 1984, we have provided maintenance and restoration that is essential to the beauty of floors and surfaces everywhere. With 30+ years of experience and never using subcontractors, we have perfected our trade to better serve you. We are a locally, family owned and operated company who GUARANTEE all of our work..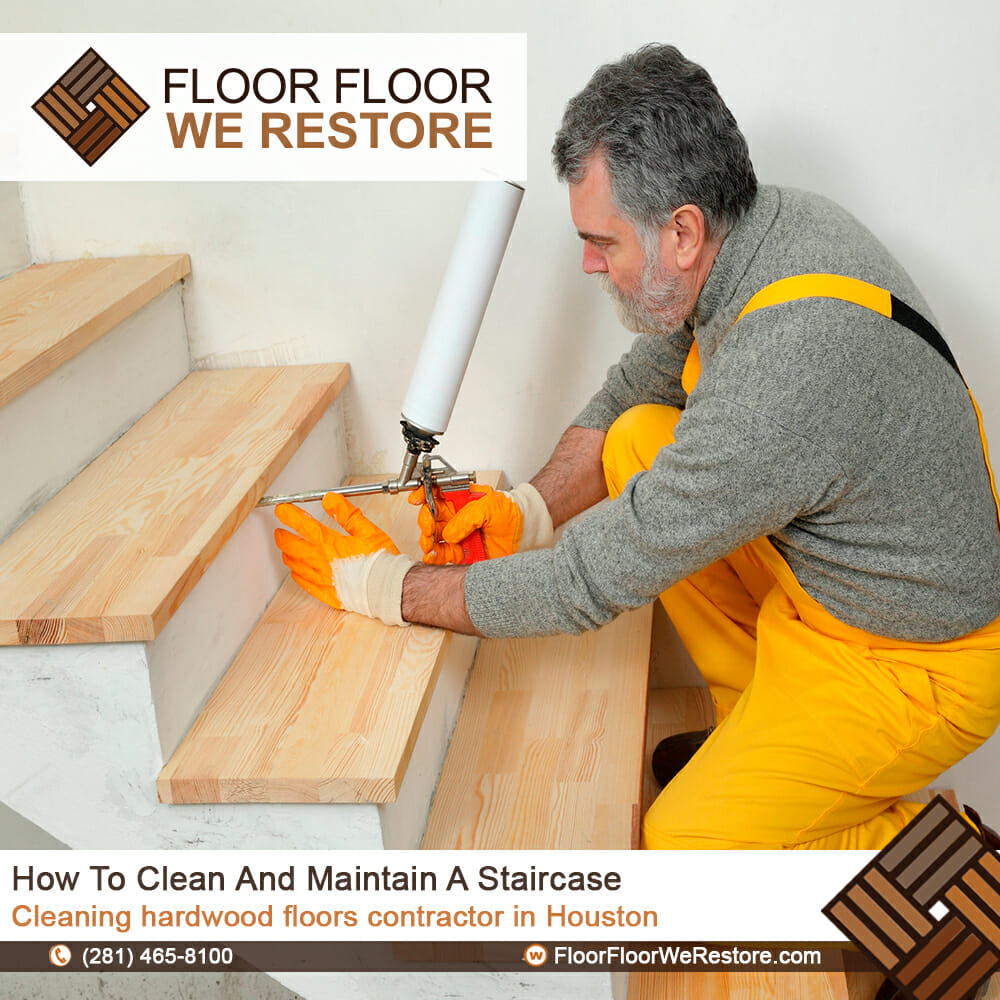 Cleaning hardwood floors contractor in Houston
Floor Floor We Restore, marble flooring in Houston, hardwood floor restore in Houston, Houston restore hardwood floor, Houston restore hardwood floor shine, restore wooden floor, restore a floor reviews, restore floor tiles, wood floor restore, floor restorers, floor restore and more, floor restorer, hardwood restore, stone restore, slate restore, saltillo restore, tile restore, grout restore, terrazzo restore, travertine restore, floor surface restore, floor recovery, cleaning hardwood floors, hardwood floor polish, buffing floor, water damage floor restoration, sand and finish hardwood flooring, hardwood floor installation, hardwood floor repair, hardwood floor installation, hardwood floor repair, hardwood floor installation, hardwood floor repair.