Floor restore and more contractor in Houston

Wood.
Butcher-block and solid-wood countertops should be sealed for protection, since they are susceptible to warping and cracking. There are a variety of options, using a food-grade oil or wax. As scratches and dings occur, just sand down the wood and reapply the protectant. When it comes to daily upkeep, a nonabrasive cleaner or a homemade mix of warm water with a splash of distilled white vinegar is all you need, says Retsinas (just be sure to wipe it very dry).

Marble and granite.
These surfaces are popular for their tough-as-rocks durability, but they do need to be resealed regularly to protect them from stains. Retsinas likes using a mix of warm water and mild dish soap for everyday cleaning, following up with a microfiber towel to shine up the stone. Avoid abrasive or acidic cleaners, which can strip the sealer.

Laminate.
Formica tops the charts for practicality, since it's extra-durable and doesn't require any sealing. But it's not invincibleyou should still use cutting boards and trivets to avoid scratches and burns. Clean the material with a damp, soft cloth and a mild household cleaner, commercial design lead for Formica. Stay away from harsh products with acid or alkali as well as steel wool or scouring pads.

Engineered stone.
Made from resin-bound quartz crystals, engineered stone re-creates the look of its natural counterparts without requiring the same maintenance. Like the others, these countertops can be washed with a nonabrasive cleaner (i.e., mild soap and water), but they don't need any resealing to stay in pristine condition.

Stainless steel.
There's a reason you'll see stainless steel all over commercial kitchens: It requires nothing more than a regular wipe-down. Still, you'll want to avoid scratching the surface and stay on top of smudges and streaks; use a microfiber towel and cleaner made especially for stainless steel to buff them out.

Soapstone.
This natural stone is nonporous, making it resistant to stains and scratches, operations manager at Green Mountain Soapstone. Clean it with almost any multipurpose cleaner, as long as it's not abrasive. The look of the material will change over time, depending on whether you use mineral oil. "Some people choose to enhance the stone with mineral oil to bring out its movement and color, while others leave it alone and let it naturally patina over time".
Source:Architectural Digest
Floor Floor We Restore has re-established the attractiveness in hundreds of homes and businesses throughout the Houston Area for Over 20 Years. Since 1984, we have provided maintenance and restoration that is essential to the beauty of floors and surfaces everywhere. With 30+ years of experience and never using subcontractors, we have perfected our trade to better serve you. We are a locally, family owned and operated company who GUARANTEE all of our work..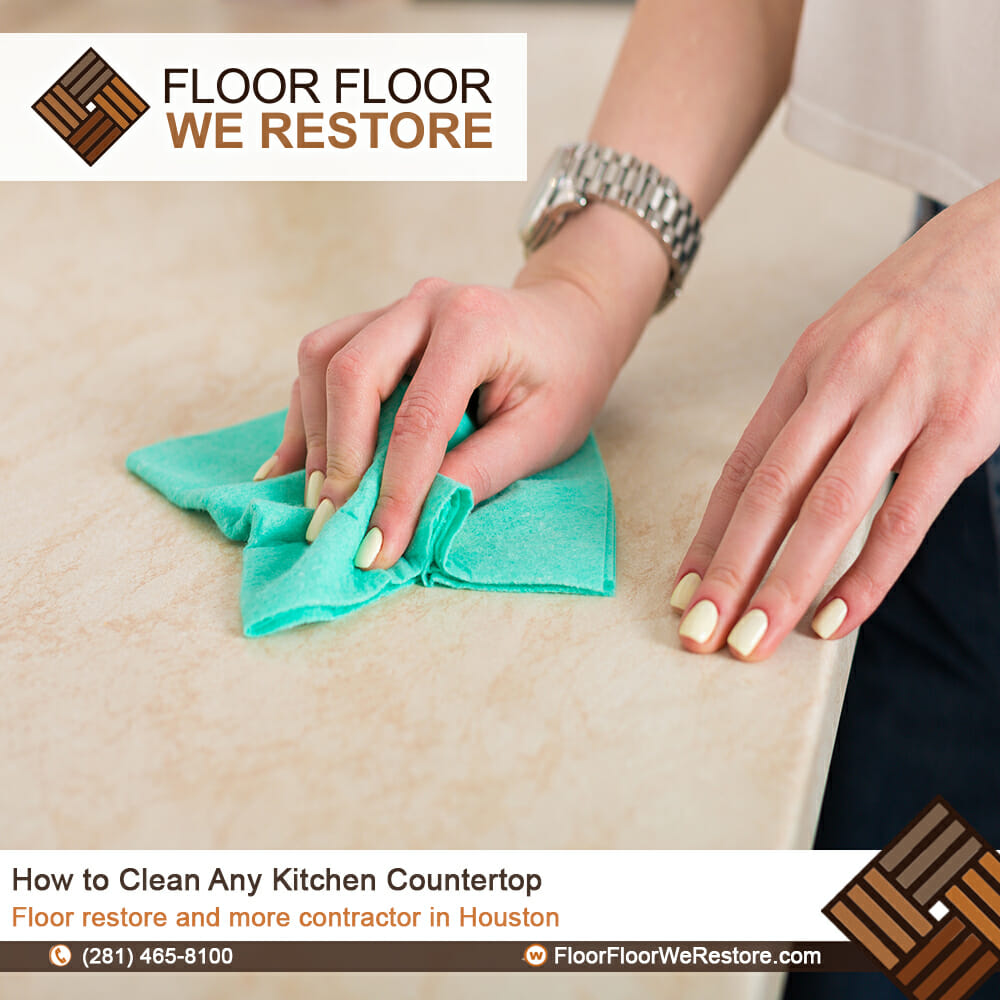 Floor Restore and More Contractor in Houston
Floor Floor We Restore, marble flooring in Houston, hardwood floor restore in Houston, Houston restore hardwood floor, Houston restore hardwood floor shine, restore wooden floor, restore a floor reviews, restore floor tiles, wood floor restore, floor restorers, floor restore and more, floor restorer, hardwood restore, stone restore, slate restore, saltillo restore, tile restore, grout restore, terrazzo restore, travertine restore, floor surface restore, floor recovery, cleaning hardwood floors, hardwood floor polish, buffing floor, water damage floor restoration, sand and finish hardwood flooring, hardwood floor installation, hardwood floor repair, hardwood floor installation, hardwood floor repair, hardwood floor installation, hardwood floor repair.