How To Clean Wood Floors: Wood Floor Cleaner Recipe
If your wood floor is new, you should follow the manufacturer's cleaning instructions or risk voiding the warranty. If such things don't matter to you, or your warranty has expired.
You will need:
• 2 cups warm water
• 1/2 cup white vinegar
• 1/4 cup plain rubbing (isopropyl) alcohol
• Liquid dish soap (See Note below)
Essential oils (optional)
NOTE: Do not use castile soap in this recipe. Do not use a liquid dish soap that is scented, moisturizing, anti-bacterial, or which contains "oxygenating action". Use a plain liquid dish soap.
To prepare: Combine the water, white vinegar, and rubbing alcohol in a spray bottle. Add three (3) drops of liquid dish soap. (DO NOT use more or you will leave streaks!) Add 5-10 drops of your favorite essential oil. Gently swirl to combine.
To use: Dust-mop the floor well, then lightly spray a small area and wipe with a dry microfiber cloth. Repeat until you've cleaned the whole floor.
Remember, even with regular cleaning it's important to use a floor refresher or polish as directed by your flooring manufacturer. This is a task that only needs to be done once a season following a deep-cleaning, or any time your floors are losing their.
Source:Housewife How-tos
Floor Floor We Restore has re-established the attractiveness in hundreds of homes and businesses throughout the Houston Area for Over 20 Years. Since 1984, we have provided maintenance and restoration that is essential to the beauty of floors and surfaces everywhere. With 30+ years of experience and never using subcontractors, we have perfected our trade to better serve you. We are a locally, family owned and operated company who GUARANTEE all of our work..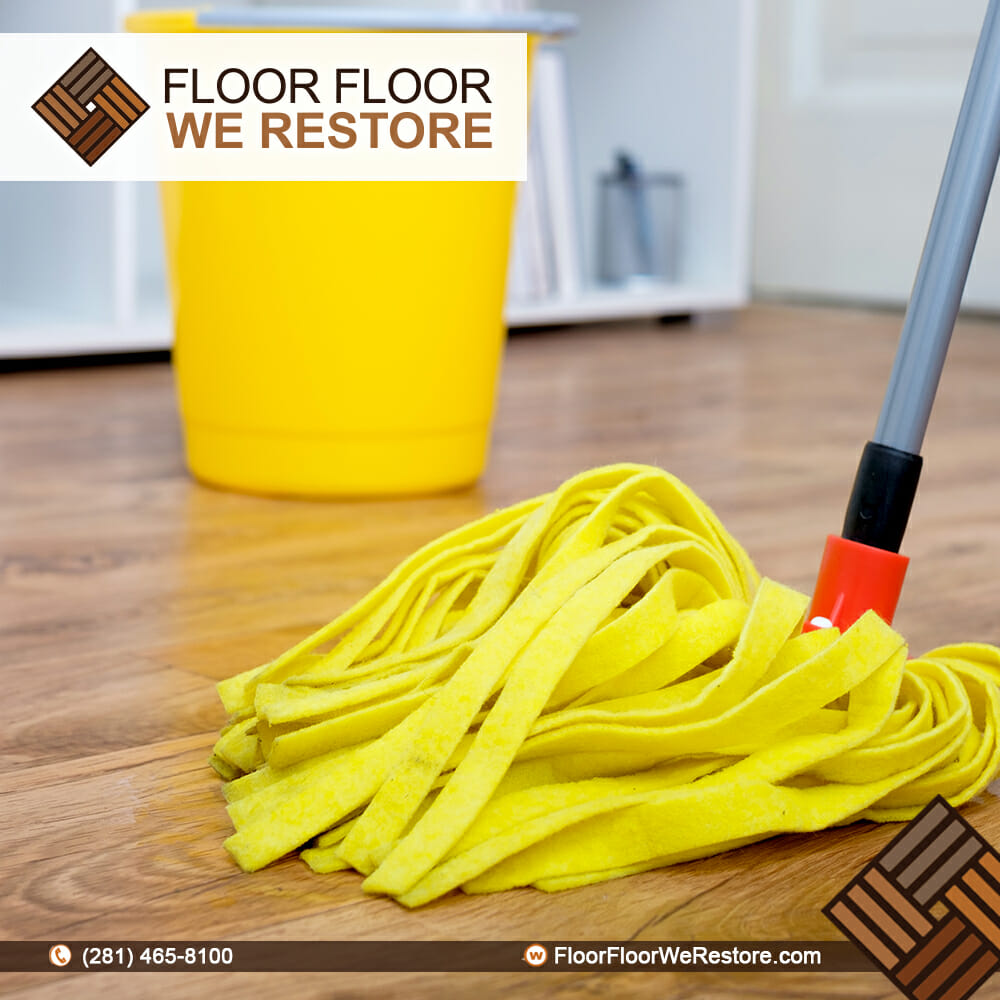 Cleaning Hardwood Floors
Floor Floor We Restore, marble flooring in Houston, hardwood floor restore in Houston, Houston restore hardwood floor, Houston restore hardwood floor shine, restore wooden floor, restore a floor reviews, restore floor tiles, wood floor restore, floor restorers, floor restore and more, floor restorer, hardwood restore, stone restore, slate restore, saltillo restore, tile restore, grout restore, terrazzo restore, travertine restore, floor surface restore, floor recovery, cleaning hardwood floors, hardwood floor polish, buffing floor, water damage floor restoration, sand and finish hardwood flooring, hardwood floor installation, hardwood floor repair, hardwood floor installation, hardwood floor repair, hardwood floor installation, hardwood floor repair.