Terrazzo Restore
Steps:
1. Mask the lower 24 inches of the room's walls with plastic sheeting.
2. Install 30-grit diamond disks onto an electric floor-grinding machine.
3. Add steel weights to the machine to increase the downward pressure on the floor.
4. Wet the floor with a garden hose, then start grinding.
5. Pass over the floor four times in an east-west direction, and then four times in a north-south direction.
6. Release more water from the reservoir on the machine, as necessary.
7. Use an angle grinder to smooth the floor around the edges of the room and any other places the grinding machine couldn't reach.
8. Install slightly finer 40-grit disks to the grinding machine.
9. Remove a little weight from the machine, then grind the floor again.
10. Patch any holes in the floor by first enlarging the holes with an electric chipping hammer.
11. Next, mix polyester stone adhesive with the marble chips.
12. Fill each hole in the floor with the adhesive.
13. Allow the adhesive to harden, then grind each patch smooth using an angle grinder fitted with 40-grit sandpaper.
14. Smooth the patches again with 120-grit sandpaper.
15. Wet the floor with a sponge, then polish the patches with an angle grinder and diamond pad.
16. Continue grinding the floor moving through eight more progressively finer grits of diamond disks.
17. Remove a little weight each time you switch abrasives, and grind the final pass with 3,500-grit disks.
18. Polish the floor with a planetary polishing machine.
19. Sprinkle an acid-based compound polish onto the floor, then polish the floor with a wet polisher. Pass back and forth over the floor, making 20 passes over each row.
Source:thisoldhouse
Floor Floor We Restore has re-established the attractiveness in hundreds of homes and businesses throughout the Houston Area for Over 20 Years. Since 1984, we have provided maintenance and restoration that is essential to the beauty of floors and surfaces everywhere. With 30+ years of experience and never using subcontractors, we have perfected our trade to better serve you. We are a locally, family owned and operated company who GUARANTEE all of our work.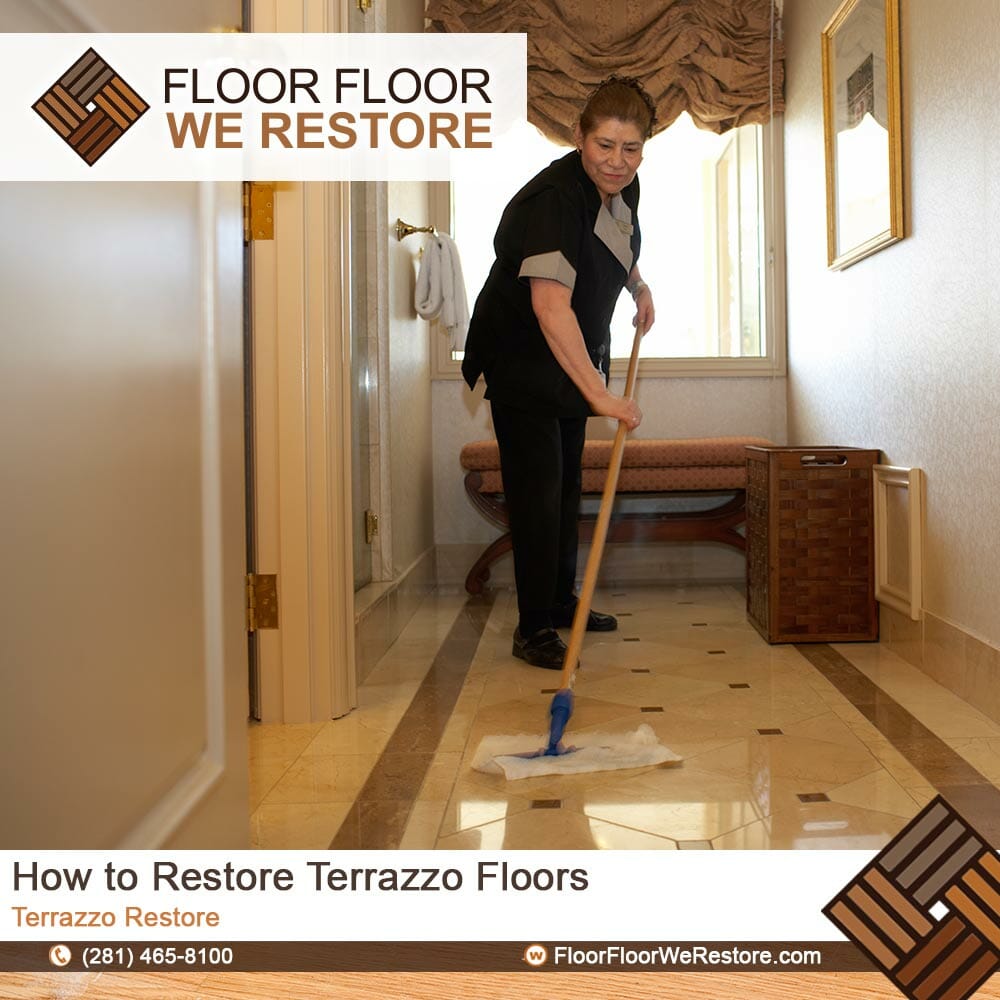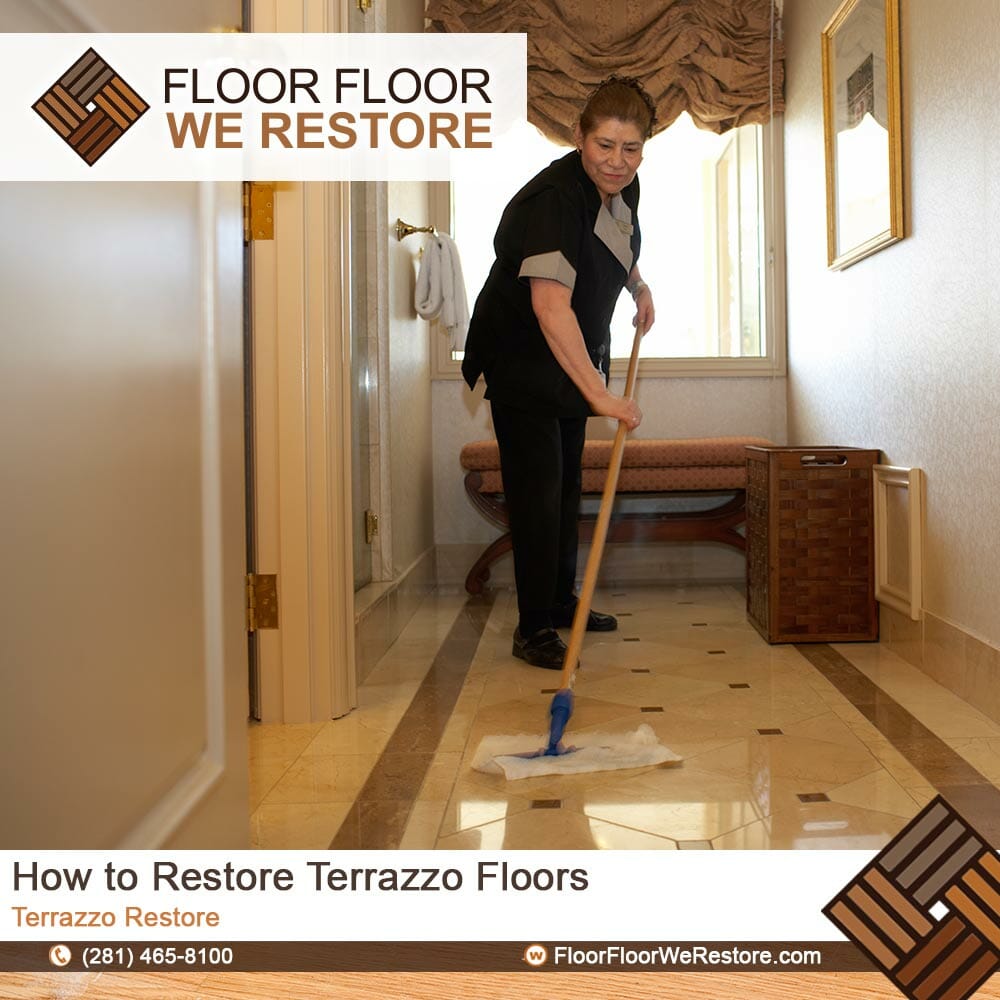 Terrazzo Restore
Floor Floor We Restore, marble flooring in Houston, hardwood floor restore in Houston, Houston restore hardwood floor, Houston restore hardwood floor shine, restore wooden floor, restore a floor reviews, restore floor tiles, wood floor restore, floor restorers, floor restore and more, floor restorer, hardwood restore, stone restore, slate restore, saltillo restore, tile restore, grout restore, terrazzo restore, travertine restore, floor surface restore, floor recovery, cleaning hardwood floors, hardwood floor polish, buffing floor, water damage floor restoration, sand and finish hardwood flooring, hardwood floor installation, hardwood floor repair, hardwood floor installation, hardwood floor repair, hardwood floor installation, hardwood floor repair.