How to Repair a Water-Damaged Subfloor
1. – Remove the Damaged Floor Material. – Start by completely removing the damaged materials. Use a circular saw set to 1" depth to cut the subflooring back beyond the damaged areas until you reach solid structural framing.
Use a pry bar to remove any protruding nails and vacuum up the demolition debris. If the remaining solid wood is wet, ventilate the area and allow it time to thoroughly dry before installing replacement materials.
2. – Add the Support Framing as Needed. – Use 2×6 lumber to double or "sister" the existing floor framing and provide a solid base for the new plywood subflooring. Install the new framing level with the top of the old framing.
3. – Measure and Cut the Plywood. – Use 5/8″ CDX plywood to replace the original subflooring. This exterior-grade plywood is a good choice for damp or occasionally wet areas because it can withstand a moderate amount of moisture without deteriorating. Measure and cut plywood as needed to cover the damaged area. Do not fit the new plywood tightly against the old subflooring – leave a 1/8" gap to allow for natural expansion.
4. – Fasten the New Plywood. – Use galvanized 8d nails or deck screws to fasten the new plywood to the floor framing. If the area is large and numerous fasteners are needed.
Source:Diy Network
Floor Floor We Restore has re-established the attractiveness in hundreds of homes and businesses throughout the Houston Area for Over 20 Years. Since 1984, we have provided maintenance and restoration that is essential to the beauty of floors and surfaces everywhere. With 30+ years of experience and never using subcontractors, we have perfected our trade to better serve you. We are a locally, family owned and operated company who GUARANTEE all of our work..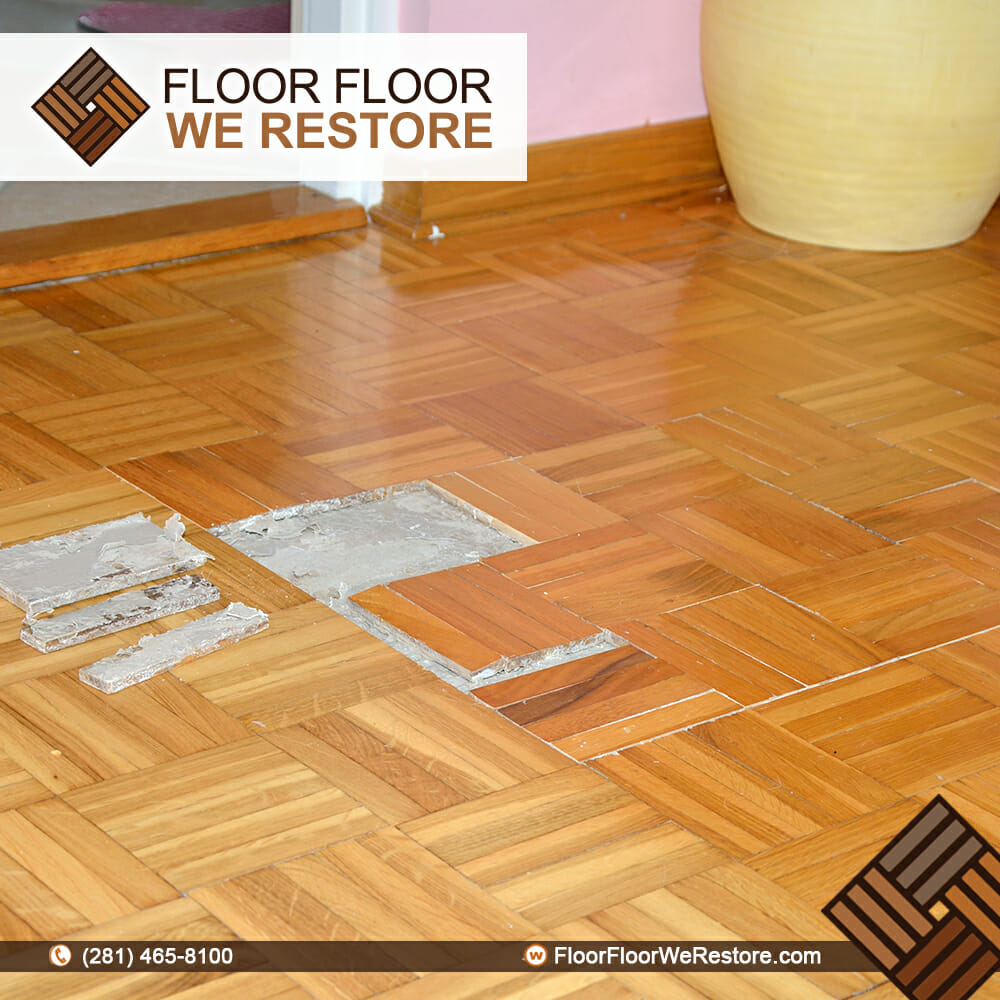 Water Damage Floor Restoration
Floor Floor We Restore, marble flooring in Houston, hardwood floor restore in Houston, Houston restore hardwood floor, Houston restore hardwood floor shine, restore wooden floor, restore a floor reviews, restore floor tiles, wood floor restore, floor restorers, floor restore and more, floor restorer, hardwood restore, stone restore, slate restore, saltillo restore, tile restore, grout restore, terrazzo restore, travertine restore, floor surface restore, floor recovery, cleaning hardwood floors, hardwood floor polish, buffing floor, water damage floor restoration, sand and finish hardwood flooring, hardwood floor installation, hardwood floor repair, hardwood floor installation, hardwood floor repair, hardwood floor installation, hardwood floor repair.