Houston Restore Hardwood Floor
First, let's look at its closest cousin, engineered wood.
Engineered wood flooring–a plywood-type base topped with hardwood–is often called hardwood flooring. Flooring manufacturers like to claim this, too.
Thus the emphasis on the word solid–flooring that is hardwood from top to bottom.
Interestingly, it is not all hardwood. Softwoods abound. Even bamboo–not a wood at all–is often sold within the same category. Finally, classic tongue-and-groove is one hallmark of solid hardwood flooring.
Places It Can Be Installed
Solid. Hard. Those words give the impression that solid hardwood flooring is an indestructible material, suited for all places in the house. Let's look at various parts of the house and how they are suited for hardwood installation:
Basements: No. Basements, also known as below-grade locations, are a poor choice due to the high moisture content.
Dining, Bedroom, Living, etc.: Yes. All at-grade or above-grade locations, with the possible exception of the locations listed below, are excellent choices.
Kitchens: Possible. Solid hardwood can work in kitchens, but many homeowners choose to install more moisture-resistant surfaces such as tile or resilient flooring.
Bathrooms: Not recommended. Too much moisture.
Solid Hardwood Vs. Other Floor Coverings
Sure, engineered wood flooring, laminate, and resilient flooring may look like solid hardwood. But how do they compare on major points?
Solidity: Solid hardwood feels solid. Except for engineered wood floor, no other wood or wood-type flooring gives you that same feeling of solidity.
Structural Properties: This solidity is due to solid hardwood's structural properties, bridging minor gaps, smoothing minor bumps. Engineered wood provides this, but laminate and resilient flooring do not.
Resale Value: Solid hardwood is a plus that will increase the value of your home. Engineered wood's resale value is comparable.
Price: Good solid hardwood floor starts around $4.50 per square foot. Engineered flooring ranges around the same price, and laminate is far cheaper than either.
Installation: If you're considering DIY-installing your solid hardwood, you may get a better result if you hire a crew. Laminate and resilient flooring are DIY-friendly.
Source: thespruce
Floor Floor We Restore has re-established the attractiveness in hundreds of homes and businesses throughout the Houston Area for Over 20 Years. Since 1984, we have provided maintenance and restoration that is essential to the beauty of floors and surfaces everywhere. With 30+ years of experience and never using subcontractors, we have perfected our trade to better serve you. We are a locally, family owned and operated company who GUARANTEE all of our work.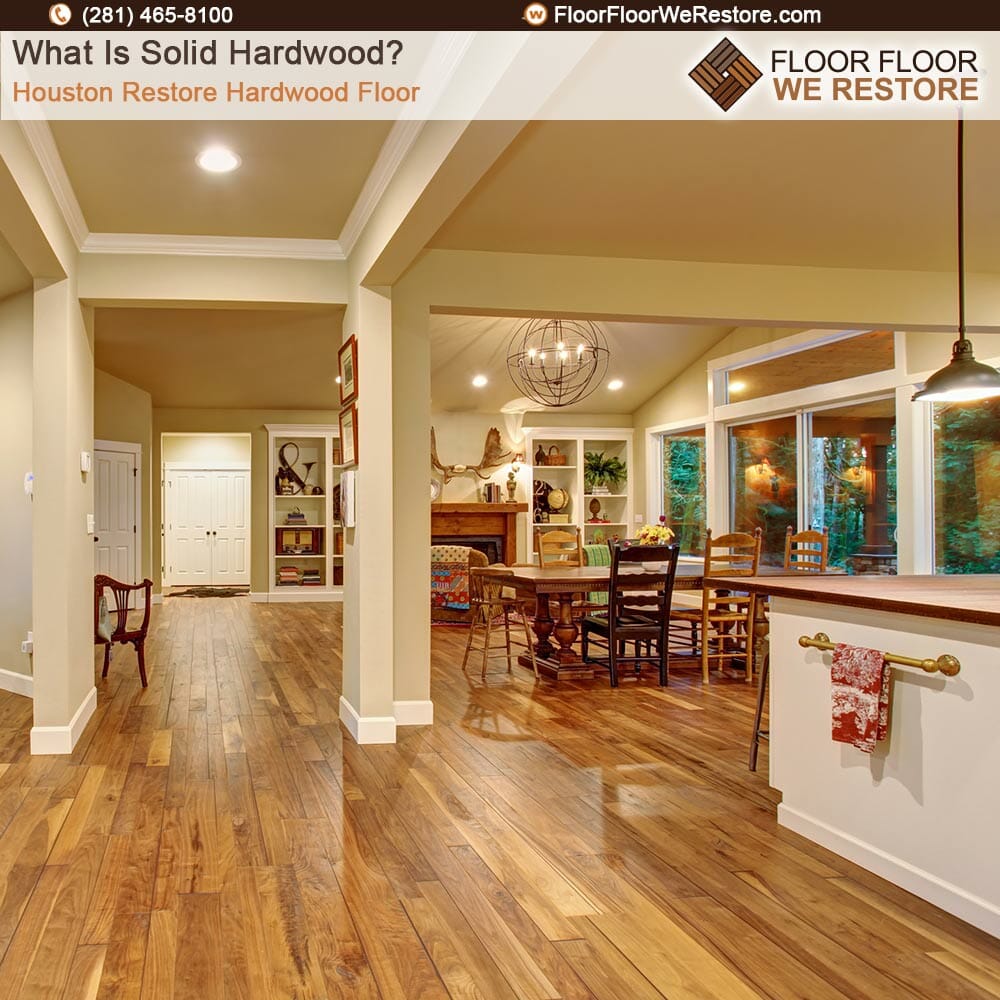 Houston Restore Hardwood Floor.
Floor Floor We Restore, Marble Flooring In Houston, Hardwood Floor Restore In Houston, Houston Restore Hardwood Floor, Houston Restore Hardwood Floor Shine, Restore Wooden Floor, Restore A Floor Reviews, Restore Floor Tiles, Wood Floor Restore, Floor Restorers, Floor Restore And More, Floor Restorer, Hardwood Restore, Stone Restore, Slate Restore, Saltillo Restore, Tile Restore, Grout Restore, Terrazzo Restore, Travertine Restore, Floor Surface Restore, Floor Recovery, Cleaning Hardwood Floors, Hardwood Floor Polish, Buffing Floor, Water Damage Floor Restoration, Sand And Finish Hardwood Flooring, Hardwood Floor Installation, Hardwood Floor Repair, Hardwood Floor Installation, Hardwood Floor Repair, Hardwood Floor Installation, Hardwood Floor Repair.