How to Paint Hardwood Floors
1. – Buy the paint suitable for the hard wood floor: poly urethane paint, wood stain for coloring wood natural color, sanding paper no.100 and 120grit, planer, sander, paint brush, air compressor, spray gun, gloves, face mask.
2. – Clean the hard wood, remove any debris, and remove rough surface using planer.
3. – Sand the surface with 120 sanding paper, follow wood grains with your stroke.
4. – Apply sanding sealer using paint brush to protect and to cover the wood grains line.
5. – Sand it again until you satisfied to the smoothness and ready to paint any color you want.
6. – Apply wood stain if you want to adjust the original /natural color of hardwood and let it dry.
7. – Apply the top coat for finishing, you can brush it with smooth hairbrush (camel hair) or you can spray it.
8. – Don't touch it if the paint is still wet; dry it well for best result.
Source:WikiHow
Floor Floor We Restore has re-established the attractiveness in hundreds of homes and businesses throughout the Houston Area for Over 20 Years. Since 1984, we have provided maintenance and restoration that is essential to the beauty of floors and surfaces everywhere. With 30+ years of experience and never using subcontractors, we have perfected our trade to better serve you. We are a locally, family owned and operated company who GUARANTEE all of our work..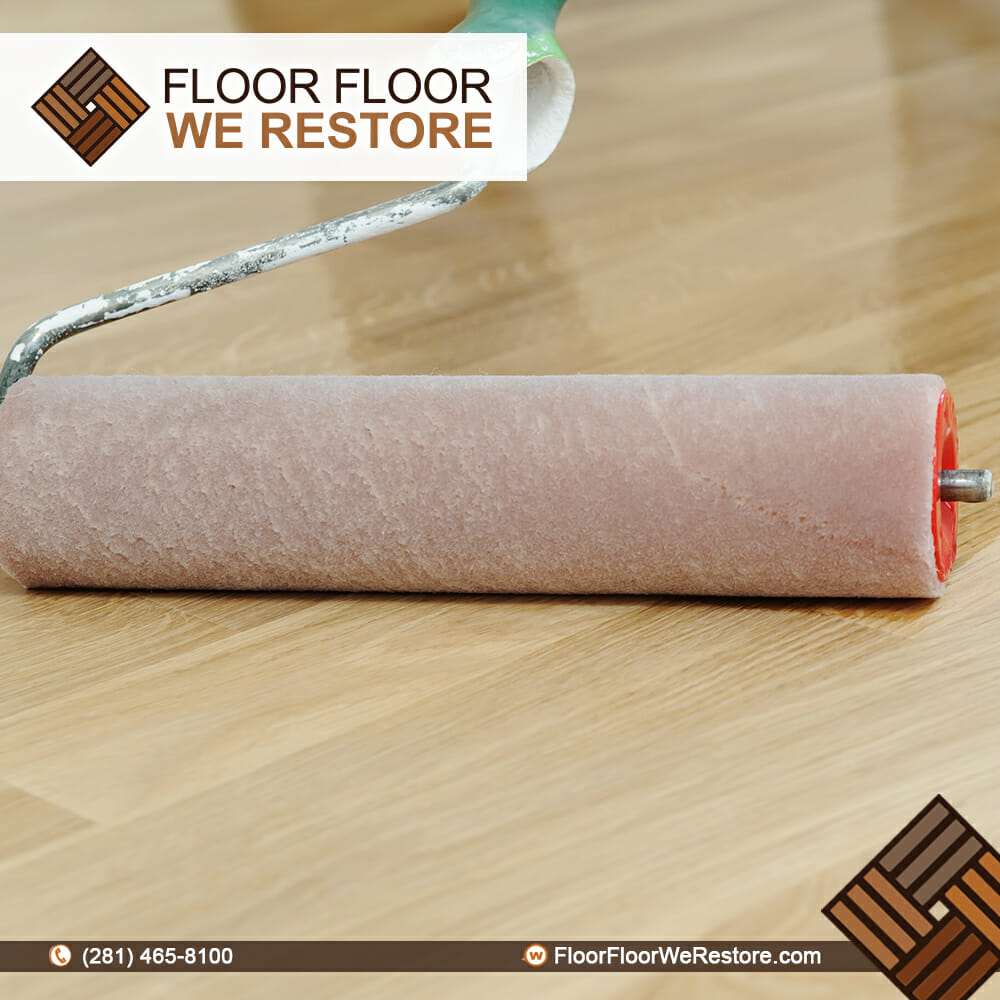 Wood Floor Restoration
Floor Floor We Restore, marble flooring in Houston, hardwood floor restore in Houston, Houston restore hardwood floor, Houston restore hardwood floor shine, restore wooden floor, restore a floor reviews, restore floor tiles, wood floor restore, floor restorers, floor restore and more, floor restorer, hardwood restore, stone restore, slate restore, saltillo restore, tile restore, grout restore, terrazzo restore, travertine restore, floor surface restore, floor recovery, cleaning hardwood floors, hardwood floor polish, buffing floor, water damage floor restoration, sand and finish hardwood flooring, hardwood floor installation, hardwood floor repair, hardwood floor installation, hardwood floor repair, hardwood floor installation, hardwood floor repair.